Psychologist and psychotherapist in Barcelona or online
Why did I decide to become a psychotherapist?
Since I was a child, I have always been interested in people. I remember thinking that one of my biggest hobbies was meeting other people. Like many others, during my childhood, I frequently changed my mind about what I wanted to be when I grew up. But all the professions I had any interest in tended to have one thing in common:
Helping other people.



At the same time,
science has been an area of knowledge that has awakened my curiosity and helped me
develop analytical skills
. It was for this reason that, without knowing which career I would choose, I decided to study to somehow get closer to the world of health sciences.
However, when I turned 18, I had the opportunity to take a gap year before entering university, to collaborate with a humanitarian aid organization abroad. During my stay in this association, I was part of a
team with people from different parts of the world,
with whom we traveled to places where we could help in different ways and create bonds with people in situations of vulnerability.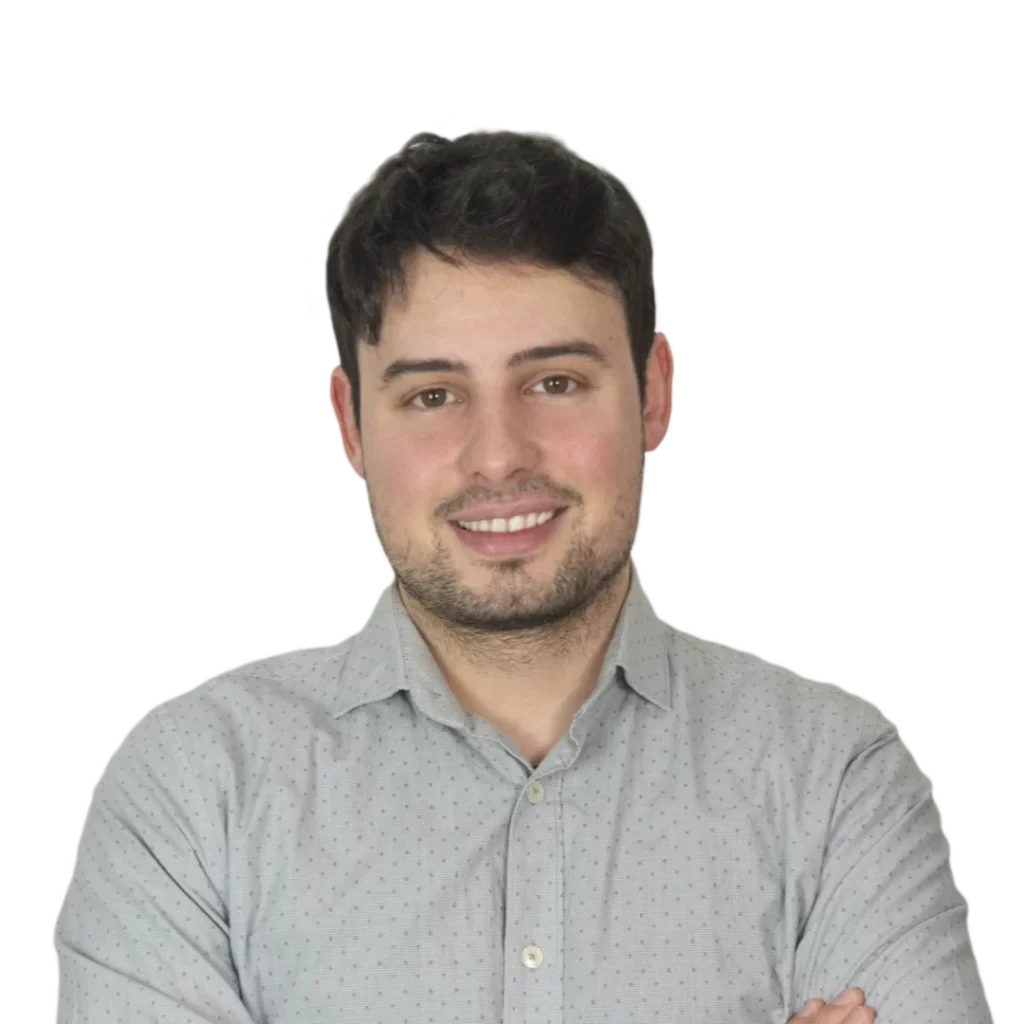 This experience intensified the
interest I had in accompanying people who were going through especially difficult circumstances
. But at times I felt frustrated and helpless because I wasn't sure what was the best way to contribute. Many times, I did not know what to say or what to do in situations that I had never even imagined someone could experience. I knew that being by their side was helpful, but I wondered if there was something else I could do.
In essence, I wanted to learn what was the most effective way to help them.



So, when I got back home, it was very clear to me: I wanted to study psychology. Since I began my university studies, I have felt that
clinical psychology is my vocation
. And 10 years later I find myself thinking the same thing. Throughout the time that I have dedicated myself to clinical practice, I have been grateful for the knowledge that I have been able to acquire through my regulated and theoretical training. However, I believe that there is no better school than the day-to-day of my work through contact with people who want to start a psychotherapeutic treatment and remedy the pain they experience.

My mission in their process is to accompany them with my skills and resources, respecting the nature and rhythm of each of them at all times. 

I am aware that opening up to a therapist is a difficult task. I know from experience. For this reason, I appreciate the courage of those who decide to put their trust in me and agree to become vulnerable. In this sense, I want to respond with an empathetic and nonjudgmental point of view that may be useful to find understanding and possible solutions to reduce the amount of suffering they experience.
Do you want to do psychotherapy in Barcelona?
– I completed my Degree in Psychology with a clinical mention at the Rovira i Virgili University (URV). After that, I finished my Master's Degree in General Health Psychology at the University of Barcelona (UB), a title that enables me to practice clinical psychology as a private therapist. Most of the learning consists of cognitive-behavioural training (CBT), one of the psychological models that has obtained the most evidence for the treatment of many psychological disorders and problems such as anxiety and mood disorders. 
– After obtaining a grant as a predoctoral researcher, I started the program to obtain the title of Doctor in Clinical and Health Psychology at the UB. My doctoral thesis focuses on the analysis of personal constructs of people with borderline personality disorder (BPD). During my stay as a researcher in the Department of Clinical Psychology and Psychobiology of the Faculty of Psychology, I have lectured at the same university in subjects such as Clinical Psychology, Psychological Intervention and Systemic Family Intervention.
– I did 2 years of the Master's in Social Cognitive Therapy at the UB, which helped me to integrate the constructivist approach to psychotherapy. In this sense, in my therapeutic interventions I try to make space to the meanings with which the person constructs themselves and their situation.
– I completed an intensive course on Dialectical-Behavioural Therapy (DBT), an evidence-based intervention method that incorporates the basic principles of CBT in addition to contextual or third-generation therapies. Since DBT is one of the therapies of choice for disorders related to emotional regulation, my training includes knowledge in the management of acute emotional crises.
– I started to immerse myself in the practical field of clinical psychology collaborating in public mental health centres in the provinces of Tarragona and Barcelona. In this first chapter I became familiar with and began to intervene in psychotherapy with people who were mainly affected by anxious and depressive disorders.
– I have been hired as a predoctoral researcher at the University of Barcelona, an institution where I carry out research and lecture psychology to undergraduate students.
– I have joined the team of professionals at the Institut Trastorn Límit – Institut Regulació Emocional (Sant Cugat del Vallés) as an individual and group therapist, helping people mostly diagnosed with borderline personality disorder. The severity and diversity of symptoms that these people can experience allow me to connect with the suffering that underlies affective crises and emotional dysregulation. Part of the philosophy that I have learned working at this centre is based on the understanding that in times of extreme pain we resort to extreme solutions.
– I have been conducting therapy in English (in addition to Catalan and Spanish) at the Hestia International Psychology Centre in Barcelona. In this institution I work from an integrative approach in which, adapting to the needs of each person, I work with a convergence of evidence-based techniques and approaches.
Looking for an English-speaking therapist in Barcelona?
Enter your information and I will contact you.